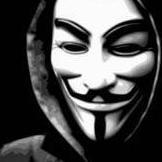 Gorina
35 minutes ago, LCF-AT said:

Maybe you can have a look in this topic I made talking about SSD / PCIe & my Mainboard etc to check the bus
OK, so from that thread I assume you have this motherboard. Your motherboard is actually quite good!
Quote
So this is what it supports:



1 x M.2 Socket 3, , with M Key, type 2242/2260/2280 storage devices support (both SATA & x2 PCIE mode)*1
So remember these important points: It is "M Key" and "Type 2242/2260/2280" . When doing a search to buy the storage modules you want to check that these parameters match.
Read more about M.2 Form Factor here.
So you can buy an NVME with those parameters above matching. You can choose company and disk size according to your budget. Of course check out the reviews too from sites like Tom's Hardware etc.
You also have 4 SATA ports for 4 ordinary SATA drives  (4 x SATA 6Gb/s port(s), gray,) . So what they say is that if you install an NVME then port 2 would be non-usable. It should not be a problem since you have 3 more.
So just go ahead and buy an NVME. Make sure it is M KEY and  Type 2242/2260/2280.