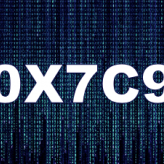 0X7C9
Language : C#
Platform : Windows (7,8,10) (x32) 
OS Version :  Windows 7,8,10 (No virtual machine!!!)
Packer / Protector : Eddy^Protector 1.0.5
Description :
Hello all. I want introduce my hard work. Please try, run and unpack this challenge. Its not confuserEx another mod. Only experienced reverser can unpack this. Sorry if not working for you. For me works, and on many stable OS´s too.
And if you have error (0xc00000005) , simply run again

 it works on next try.. Sorry i have no time to solve that memory leak.
Good luck!
AV scan: https://www.hybrid-analysis.com/sample/a5f287aeda9145572209fba0738aa6249ab5569f82a705dad73aca5f099f8a5d/5c5355307ca3e13a9e049b1b
Screenshot :
$input.31.01.2019 19-03-37_lastest.zip