MatrixReloaded
Difficulty : You Say it :)
Language : .NET ( C# )  / C++
Platform : Windows x32
OS Version : Windows 10 , 8 , 7
Packer / Protector : Bulletproof.NET BETA
Description :
Hey tuts4you Community !
It's a C# Assembly protected by my own protector Bulletproof.NET ...
See Missions.
Screenshot :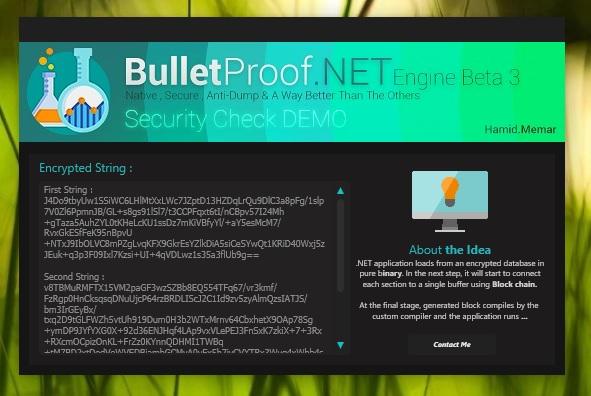 *Copyright Materials [ GUI ] : https://www.nuget.org/packages/WPFThemes.DarkBlend/
Missions:
 + Get the source code of WPF .Net Assembly
 + AES IV & KEY is in Source , Decrypt two strings in the text box , But it's easy to find with memory dump becuz I didn't use Secure String , Main Mission is Getting the source

Download File:
* exe file is protected by a polyphonic custom protector , if anti-virus detected it harmful , disable it ... | file is not harmful it's just a data reader | Thanks.
Try it