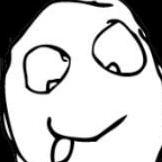 evlncrn8
lets not throw a tantrum shall we ?.. i pointed out things you should have been aware of..
you're releasing code others will probably use (hopefully not though), so would it be professional to release it in the state its in ?
as for not releasing anything anymore.. thats up to you, but it wasnt the point of my post, so maybe take a little breather, pick up your toys from the floor, put them back in the pram and read what i posted.. especially the part about dllmain and loadlibrary, and i still dont see the part about winmm in your code either.. just version.dll..
then take the points made by me and others, maybe do some research too (or are you too lazy for that as well?) and make your code better, for the benefits of others, also its a good idea to put some comments in your code so others can follow the concept
oh, and one more thing - its still not a loader