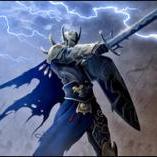 fearless
I have a small collection of win32 reference help files in chm format, created with PackageThis. Unfortunately the PackageThis (https://packagethis.codeplex.com/) doesnt work anymore, and hasnt been updated in years. At the time i only collected a few topics of potential interest to myself and not every subset of the MSDN library.
The collection contains the following:
COM.chm
Cryptography.chm
DeviceManagement.chm
DynamicLinkLibraries.chm
FileManagement.chm
FileSystems.chm
ListviewControls.chm
MAPI.chm
ODBC.chm
Processes.chm
ProgressBarControls.chm
psapi.chm
Services.chm
ToolbarControls.chm
TreeviewControls.chm
WinINet.chm
Winsock2.chm
So they may be of use to win32 programmers: assembly language, c/c++ etc.
Hopefully others might find them useful for offline reference.
Note: the information in them may be incomplete or outdated, but hopefully still useful.